Camp Allegheny Adding Solar Power
10/13/2018
Thanks to Solar Samaritans of Somerset and some grant funding, Camp Allegheny will begin converting the Heartwood Center to use solar power and rely on more efficient lighting.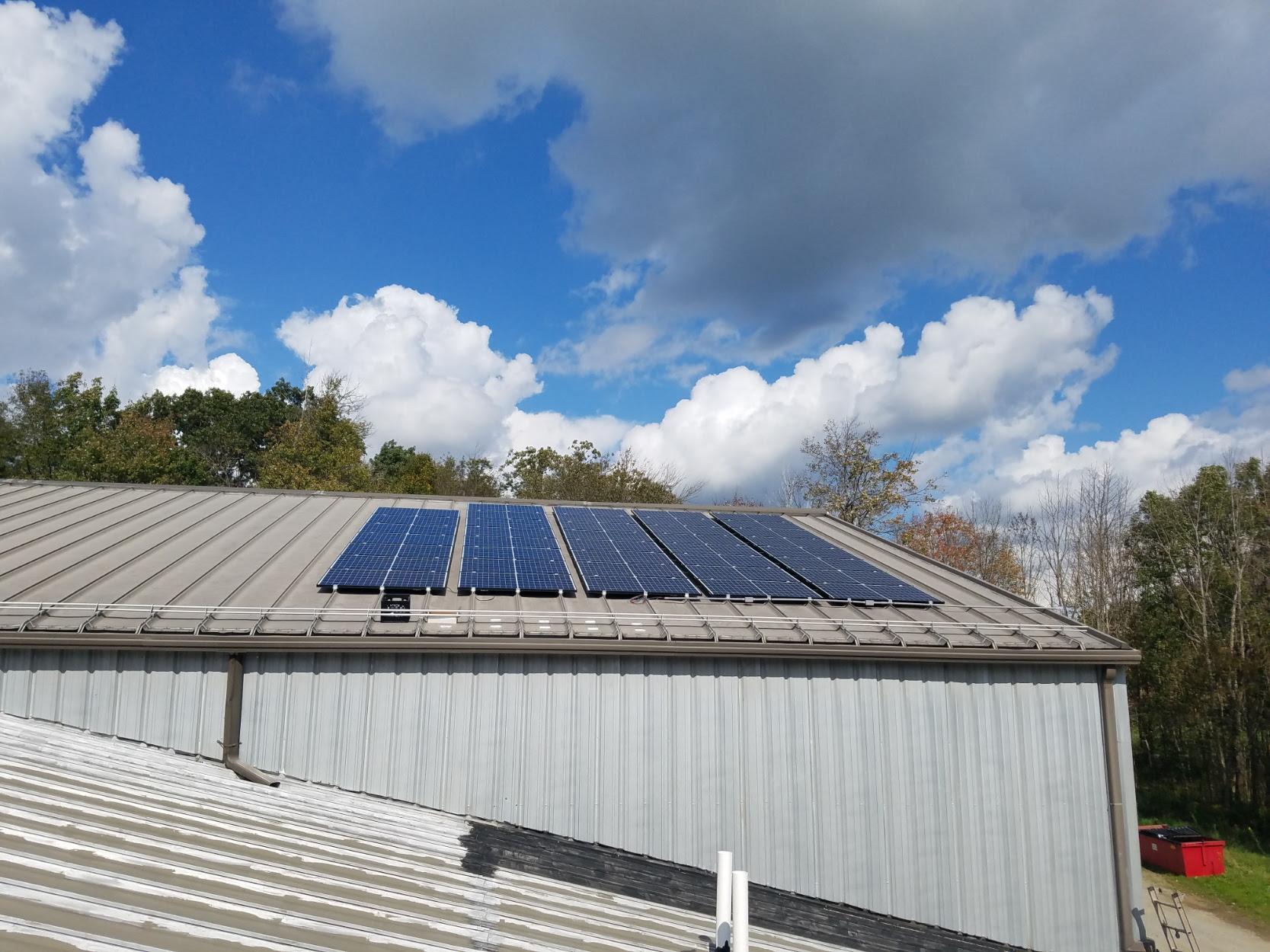 "God's creation is an amazing place and it is our responsibility to care for it the best we can," reads an announcement of the projects in the Camp's e-newsletter. That is why we were excited to get a $25,000 grant from the Penelec Sustainable Energy Fund of the Community Foundation of the Alleghenies..."
More than 60 solar panels will be installed on the roof of the Heartwood Center to provide energy to the building. As part of the camp's goal to better care for creation, the dining hall and gym will be converted to use energy-efficient LED lighting rather than the fluorescent and halogen lighting currently installed. With the solar panels and more efficient lighting, an early estimate is that the building's grid load (the amount of power it draws from from the power company) could be reduced by as much as 60 percent.
Camp Allegheny credits the Solar Samaritans ministry based at Somerset First UMC with moving the project forward. For several years, the Solar Samaritans, shown in photos at right, has provided solar energy options to low-income families in the region. The From helping to communicate the camp's need to the Community Foundation for the Alleghenies, to providing labor to get the solar panels on the building, and rewiring to make the solar panels work, the Solar Samaritans were instrumental in helping Camp Allegheny personnel every step of the way!
Once the project is complete, a kiosk in Heartwood Center will provide educational material about solar energy, as well as real data on the environmental impact of the solar project at Camp Allegheny.
"God has given us a beautiful piece of Creation in Camp Allegheny," the newsletter said. "We are beyond blessed by the people who are helping us to keep our world vibrant and beautiful for generations to come."